New Import News... 21/3/2003
This series of photos are rough but were took on receipt of a shipment from Nigeria on the 21st March 2003. Better images will be taken over the next few days.
Fish included are possibly E.longiventralis, E.bifasciatus , A.bitaeniatum, (+ one mystery Chromaphyosemion) A.calliurum. These will be properly identified as they clean up & settle down.
All photos taken by Alan Green.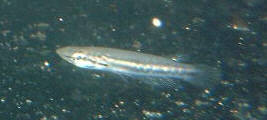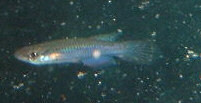 The following photos taken 22nd March.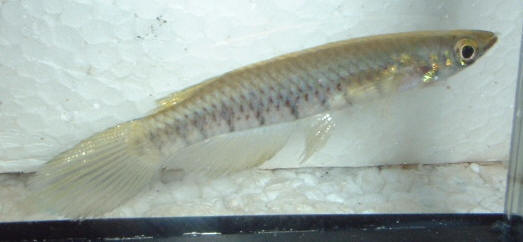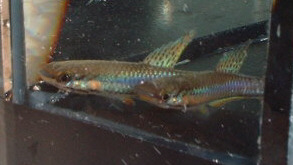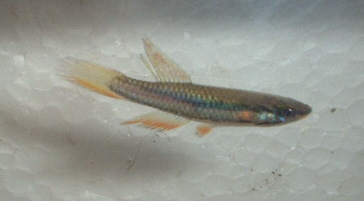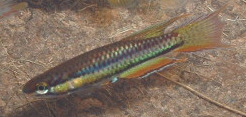 Above fish after settling in.